2019 Andean Health Bike Ride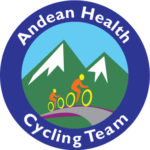 For eight years, a group of people who are passionate about the humanitarian work of Andean Heath have gotten together annually to learn of the progress of AHD's work in Ecuador while doing something that they love: cycling!
This year the group ventures to Crater Lake and the Oregon Cascades to ride some spectacular routes, all the while helping raise money and awareness for Hesburgh Hospital in Santo Domingo, Ecuador. Please visit our Donate page to support the campaign of one of these riders! All donations go straight to our programs at Hesburgh Hospital. Thank you!
Greg Allen                           Jane Allen
Mike Allen                           Hahns Burg
Dave Cutler                         Lisa Cutler-Stamm
Laura Dries                         Jim Dunn                   
Pat English                          Rachel English               
David Gaus                         Alan Gianotti             
Mike Heisler                       Judy Jesiolowski             
Phil Kalamaros                   Mike Roemer                   
Tom Rolfs                            Amy Rudolf
John Rudolf                         Matt Rudolf                 
Nancy Rudolf                      David Stein
David Thompson                Mike Whyte
Select Bike Ride under "Special Designation" and enter the rider's name under "Comments," or send a check with the rider's name in the memo to Andean Health, 1100 Delaplaine Ct., Madison, 53715. Thank you!