AHD cyclists are riding in Asheville and in their own communities all over the country. 2023's goal is to raise $500,000 for a 12-year total of $4.5 million. Help us reach our goal!
2023 Bike Ride Updates
Sept. 27: Kevin Killilea's Kansas Satellite Ride
Here are a few more pictures from a few more rides totaling about 80 miles in the past 10 days…  All done for this year!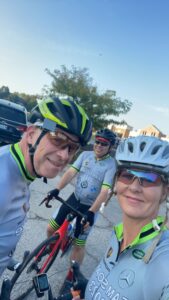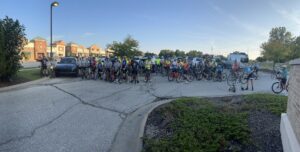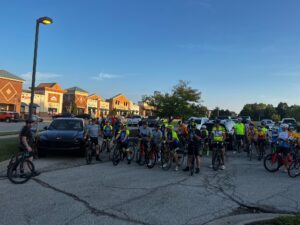 Sept. 25: Team Cheddar Chispas Satellite Ride
Younger members of Cheddar Chispas Daniel Peppard and Axel Colon bike at National Landing – Arlington.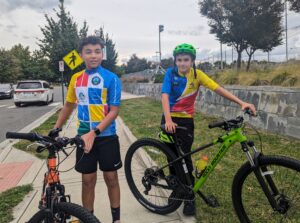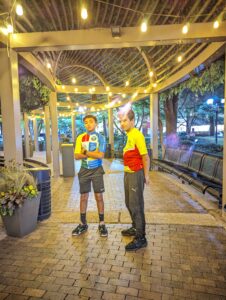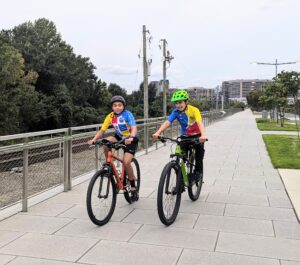 Sept. 22: Day 5 – Davidson RiverSept. 22: Day 5 – Davidson River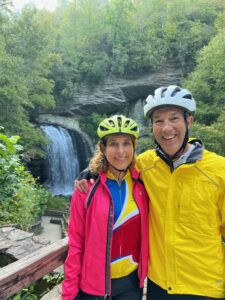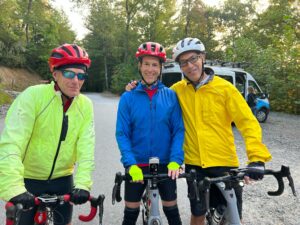 Sept. 21: Day 5 – Dupont State Forest
Just one scenery pic of Witner Falls today from Jim Dunn. The riders cycled 36 miles and 2,200 feet. For them, that's nothing! Tomorrow's already their last day!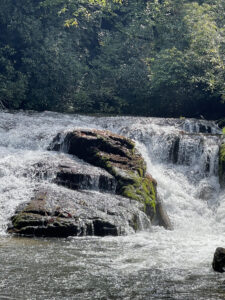 Sept. 20: Day 4 – Mills River to Brevard
The 3-day riders have now gone home, so it's just the die-hards left! Here's JR with a Mariners' fan he found along the way. He would like credit for choosing the "avid" ride today. Congrats, JR and AHCT!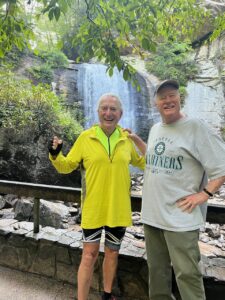 Sept. 19: Day 3 – The Blue Ridge Parkway
Today the group rode either 45 or 71 miles on the spectacular Blue Ridge Parkway. The 71-milers reached the summit of Mount Mitchell, a tremendous feat considering it was 8,098 feet of climbing! Congrats, riders!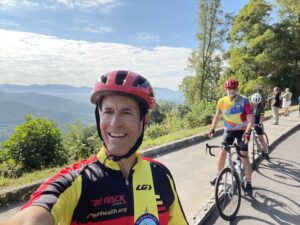 Sept. 18: Day 2 – Asheville Ride
Today we did a loop around Asheville for either 37 or 51 miles. Quite the hills today, but everyone is kicking buns. Way to go, Team!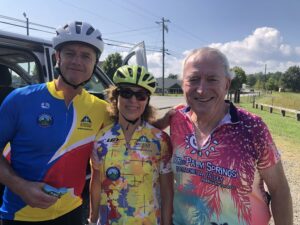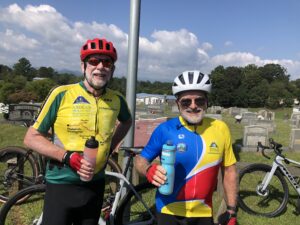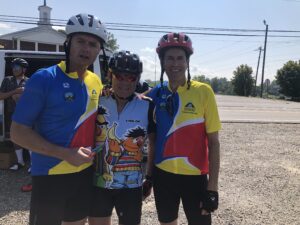 Sept. 17: Day 1 – Marshall to Asheville
We are off! The first day from Marshall to Asheville was a huge success with 30 miles cycled by 20 riders. John Burchett, Chair of AHD's Adv. Board met us for dinner! A special treat!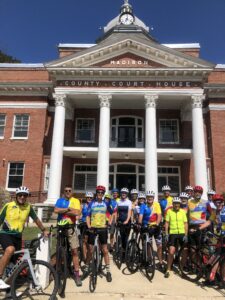 Sept. 17: Kevin Killilea's Kansas Satellite Ride
7 total rides since 9/4/23, totaling 174 miles… more to come this week.
Rides have included some solo rides around Shawnee, Merriam, and Prairie Village, Kansas.  3 Feet Cycling group rides in Olathe, Kansas.  And, the Bright Lights for Kids charity ride in Lee's Summit, MO.
Turkey Creek Car Show in Merriam, KS
3 Feet Cycling Group Ride in Olathe, KS
Bright Lights for Kids Ride in Lee's Summit, MO
Aristocrat Motors &
Mercedes Benz of Kansas City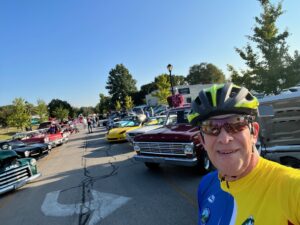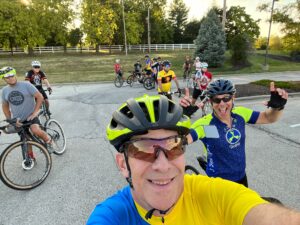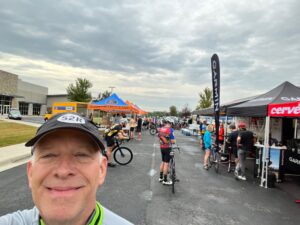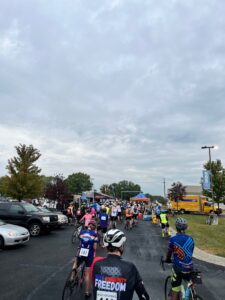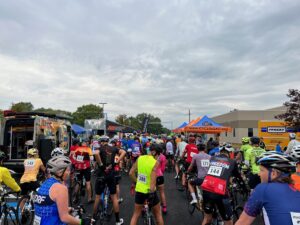 Sept. 16: Team Cheddar Chispa's Satellite Ride
A great first day of cycling for Daniel, Andrew and Katiuska Peppard.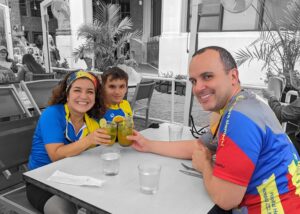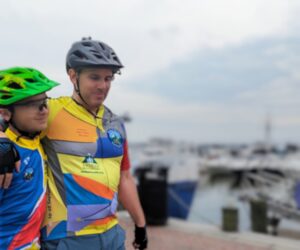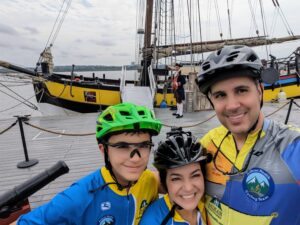 Sept. 11: Equipo de Ciclismo de Pedro
52.9 miler yesterday on behalf of AHD Cycling. Joining me (Peter Urbain) was Brian Murphy and Tom Needham (both ND '81) and some other guy from Michigan who tagged along in a funny looking bike.  We rode from Buchanan, Michigan through "Wine Country" and then along the Lake Michigan shoreline to South Haven. Longest ride of Pedro's life!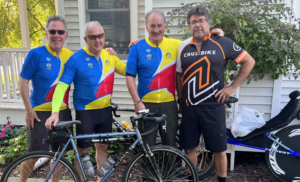 Sept 10: Team Condor's Satellite Ride
A few of Team Condor rode together last weekend!