Friday, September 25
4pm  Mike called it quits after 18 HOURS OF BIKING!!! He got to 16,475 ft. He is disappointed not to reach the "summit" but is totally fine and obviously made the right call. He just really got drained from the night riding in the cold. We are all so proud of him and grateful for him!
His goal was to raise $58,058, but he raised a whopping $66,940 with more pledges coming in.
Mike is an INSPIRATION!

2:11pm From Mike's sister Ann:
"Hi all. Well it's been a long morning following a very long night. Mike was really zapped by the high humidity and chilly temperatures in the night. He got back on the bike with gusto when the sun came up. He's working hard but his pace isn't quite what he'd hope for, so he's behind schedule. He's still on the bike and going for increased elevation so we'll see how it goes. He's determined!"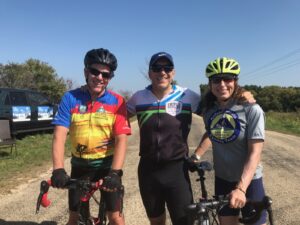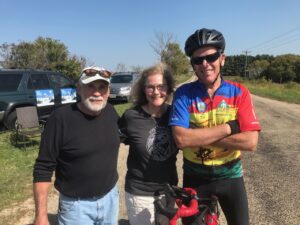 Mike with Greg and Rachel and with Dick and Ann Van Sickle. We are so happy they are there with Mike!
1:36pm 14,840 feet and 97.3 miles!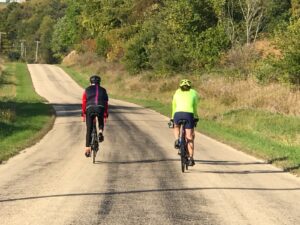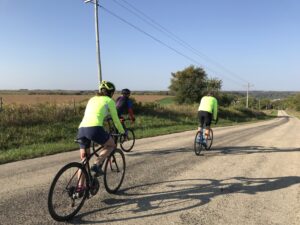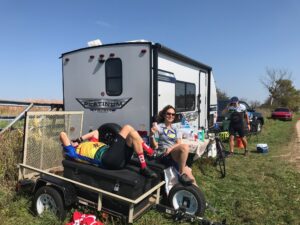 Check out Rachel's vintage AHD jersey! This was a much needed rest for Mike after Segment 4. It's a hot and windy day. The group had lunch inside the RV with the air conditioning on!
9:45am Starting Segment 4 with Andean Partners, Rachel and Greg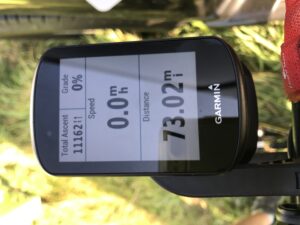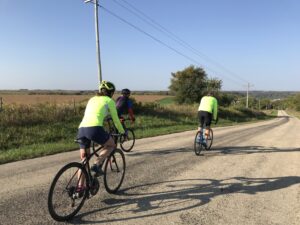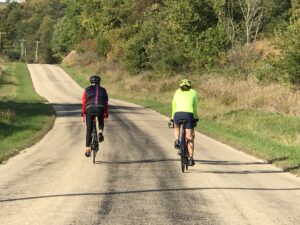 8:41am Mike just finished Segment 3. Last rep was 12 minutes. He's covered 11,130 feet and 73 miles! Rachel and Greg arrived this morning to ride with Mike!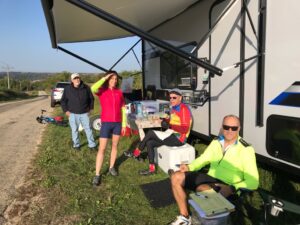 7:55am Mike is at 10,300 feet and 67 miles.

7:00am Yet one more clothing change. It's been hard to regulate temperature since it's cold at the bottom of the hill and warm at the top. And look, the sun is finally starting to rise!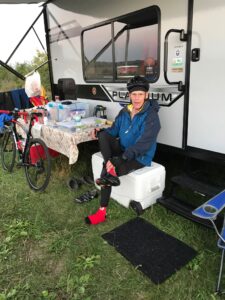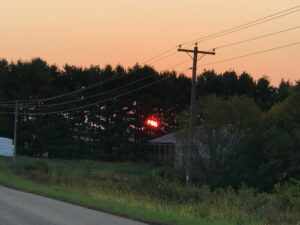 6:15am Mike is hanging in there! It was a tough night, but the worst is over. We will post more pics as the sun starts shining!
From Ann, Mike's sister:
"Darkest hour is definitely just before dawn. So grateful that the sky is starting to lighten and the sun will come up on schedule! Below Mike is resting and warming up at the end of segment 2. Based on my rough calculation and night vs. day estimate, he's almost exactly on pace to complete it in 24 hours."

Thursday, September 24
From Ann, Mike's sister:
"It's a beautiful night.  Clear sky. 72 degrees with a low of 58. Half moon. Breeze from the south at 6mph. He's riding East to West so it's all good. Mike is in great spirits and looks and feels great. Probably about as good as I've ever seen him. It was great to have Rachel and Greg here to see him off with lots of love and laughter!"
8:49pm He's off!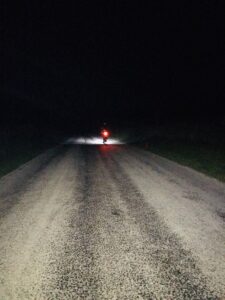 Here he is next to the prep station at the top of the hill. Thank you, Ann, for getting an RV just in time for Mike's ride!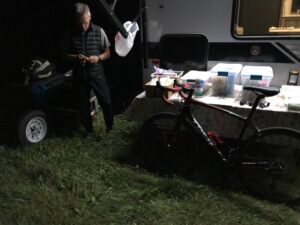 Some special guests have come to ride part of the route with Mike: Rachel English and her brother, Greg Allen.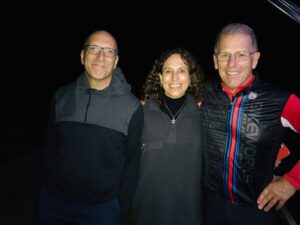 In Platteville, WI! This is Mike marking the turnpoint at the bottom of the hill (with the tortuga on his back!). This guy is READY!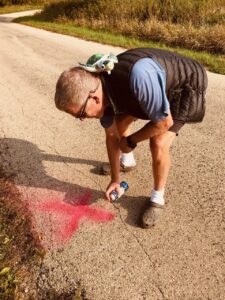 Tuesday, September 22
Mike left for Platteville today. He is packed and ready for the big ride!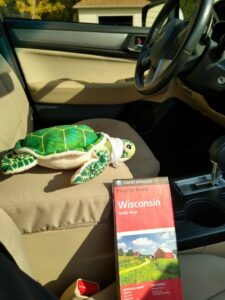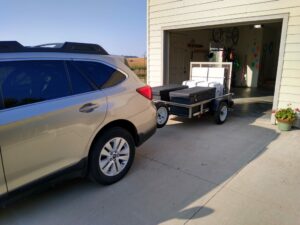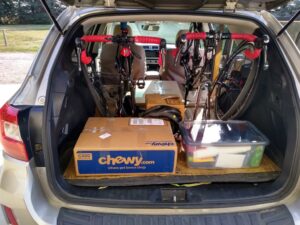 The idea of Riding Everest is a new type of challenge in the cycling world. The summit of Mt. Everest, the tallest peak in the world, stands at 29,029'. Check back to this site to see photos and updates during the 24 hours of Mike's ride!equires one cyclist to cover one climb as many times as it takes to achieve 29,029 feet of climbing in one time period. Rest is permitted, but sleeping is not. The cyclist must complete all ascents and descents.  Learn more about Mike's admirable campaign by clicking here.
Mike will begin on Thursday evening September 24 at 9pm in Platteville, WI, ride through the night and then as long as it takes on Friday until he reaches 29,029′ (or falls off his bike!).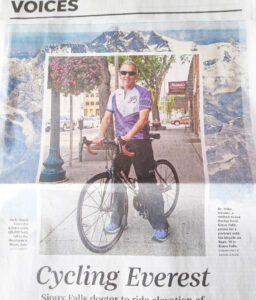 Check out this article about Mike in Sunday's Argus Leader.